Fast & Furiants (Naši furianti)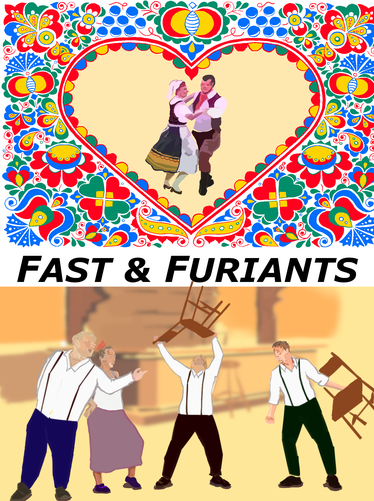 Ladislav Stroupežnický's Naši furianti is a 19th century comedy about life in a village. Czech Theater takes it in a slightly different direction: Fast & Furiants. This famous Czech play is performed across the country every year, with beautiful costumes, traditional folk singing, and dancing. But if you want to see it in English, there's only one place to be.
What is a furiant, anyway? They like to talk about the things they don't know and to brag about the things they don't have. A furiant has to be the first in the community, have the last word, and always be in the right, even when they're wrong!