A multicultural amateur community theater in Brno presenting Czech plays in English.
Czech Theater Fact
JAMU's Petr Oslzlý -- playwright, dissident, rector. "A production of stories based on Edward Lear's Book of Nonsense was taken out of the plan three times ...
"I understood that the problem was in using the term 'nonsense poetry'. The Communist regime, being itself nonsense, hated the word nonsense, it was dangerous to it. So the fourth time, I called it 'playful poetry' and it got through."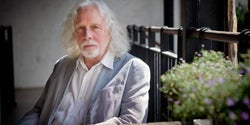 Our Mission
Our mission is to make Czech theater culture accessible to people who do not understand the Czech language and to show Czech people a different view of their culture than they are used to, thus bridging the gaps between cultures. We mainly organize theater performances and disseminate information about Czech theater.
Contact us
Registered Office (mailing address):
Czech Theater, z.s.
Tučkova 915/22, Veveří
602 00 Brno